Family Trees

Lifetime Remembrance Personalized Family Trees are a cherished keepsake and can be updated as your family grows. A proof is provided and the production time is approximately 3-4 weeks. Additions to an existing tree can take up to 4 weeks. Please email your new order request to us at bkstoreinfo@gmail.com or bkent@bkengravesit.com. If sending in an order to add to an existing tree, please mail it to BK Enterprises, PO Box 248, Iron Mountain, MI 49801.

(If mailing, please use our PO Box 248 address to avoid delays or returns.)

If sending by UPS or Fed-Ex, please send it to BK Enterprises, 410 S. Stephenson Avenue, Iron Mountain, MI 49801.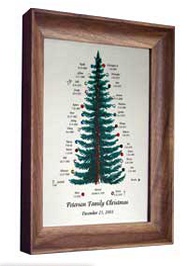 Pricing & Order Forms
C
hristmas Tree Pricing & Order Form
We can ADD TO the below styles of existing McKinley Family Trees, please contact us for pricing.

(These styles are discontinued as the company is no longer in business.)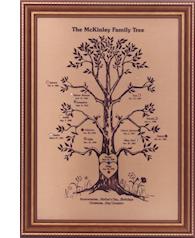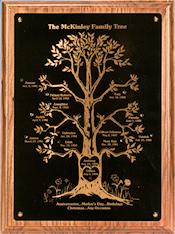 Updated Examples of McKinley Family Trees