The trusted company that we have worked with for over 25 years for our bronzing and silver
plating services have closed their doors. We are hoping to find a new supplier - please check
back for updates. Thank you!


Bronze your baby shoes as well as other keepsakes including athletic footwear, boots, children's hand prints and pacifiers. Plating is available in antique bronze, bright bronze or a silver "pewter" finish with an 8-10 week minimum production time. Please contact us for pricing and ordering information.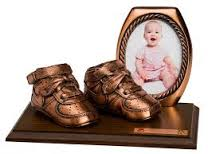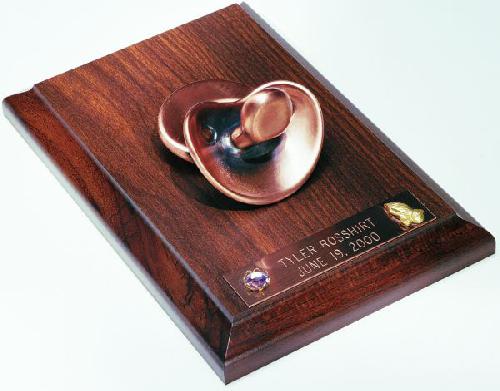 BK Enterprises also offers silver repair and replating services. You can email a picture of your item along with a description and what you would like repaired or replated for an estimate. Bring your heirlooms back to life!